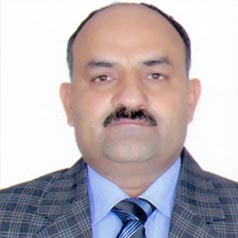 About of SBSforesight Pvt. Ltd
SBSforesight Pvt. Ltd. has its own office in Delhi. It is founded by Mr. Narender Kumar Pannu & Ms. Nirmala Pannu. The company is an authorized services provider for PMKVY, ESDM ,DDU GKY , NULM Furthermore, We also provides consultancy and end to end solution for skill development domain and also provides consultancy for placement of Trained candidates by the training partners.
Currently, the company has a team of vast experienced employees as their marketing & technical services. Marketing and customer relation management is headed by Mr. Jitendra Kumar, who has an experience of more than 6 years of institutional and government business of Skill and Social work. Administrative and financial activities are looked after by another partner Mr. Anand Kumar Rana.
Our Vision
BS foresight's tagline "Skill India" demonstrates our commitment to bridging the gap between demand and supply of skilled manpower in India across vocational streams. We are committed to developing the vocational skill base in India and abroad by deploying a unique combination of best-in-class technologies, expert trainers in various streams and a nation-wide network of high quality skills development centres.
At SBS foresight, we believe that delivering high quality vocational training is just the beginning of our commitment towards our students. We raise the employment opportunities of unemployed youths in both the formal and informal sectors by providing lifelong, ongoing training intervention that improves the overall quality of life through enhanced credentials. Furthermore, we provide high quality vocational training to unemployed youths and deploy our certified candidates across small and medium enterprises in India.
We bring in a structured approach to assess individuals in vocational or works skill and have empanelled well-qualified assessors, who are responsible for conducting the certification programs across India.
Director & CEO message
Empowering the youth through employment is what the ongoing SBS foresight Pvt. ltd.aims at, which reinforces Prime Minister Shri ….. for empowering the youth by engaging them in employment, and thereby involving and designating them the central role in the nation's development process.
Learning Today, Leading Tomorrow, is our slogan and we are determined to fulfill our goal by analyzing the skill gap of the present youth, supporting skill development, developing positive attitude & developing entrepreneurs.